Your Local Team
Meet the Bairnsdale team!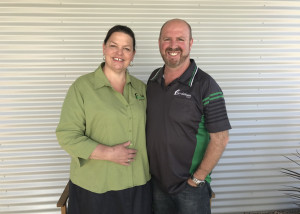 Grant & Linda Woods
Grant and Linda have called Bairnsdale home for over 30 years. If Grants face is familiar it's because he was the face behind the counter at Dahlsens for 8 years before he left and set up Riviera Barns and Garages. Grant is the man to talk to about sheds, when it comes to designing a shed he has over 25 years experience and is a qualified building practitioner.
They have been married for 34 years and have three daughters. Their interests include entertaining, travel and fire wood collection. If Linda's face seems familiar it's because chances are she has catered for an event you've been at. Linda handles all things advertising & communications.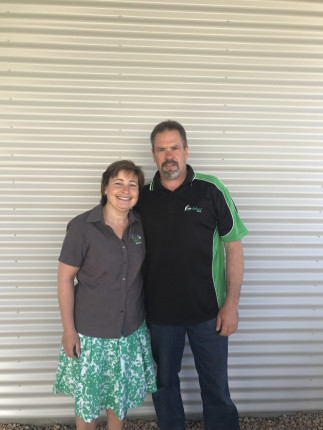 Mark & Denise Grummisch
Mark and Denise moved to Bairnsdale over 20 years ago from Thorpdale where they were potato farmers. Previous to Riviera Barns Mark had his own lawn mowing business. Mark is our operations-manager and keeps the yard running smoothly.
Denise has been the receptionist at the Bairnsdale Christian Community School for 16 years. Denise is our accounts lady so we're sure you'll hear from her soon. Mark & Denise have been married for 35 years and have 4 children, 2 grandchildren and more to come. Their interests include boating, motorbike riding, fishing & their orchard. They joined Grant and Linda at Riviera Barns over 10 years ago with their sons Lee and Kyle.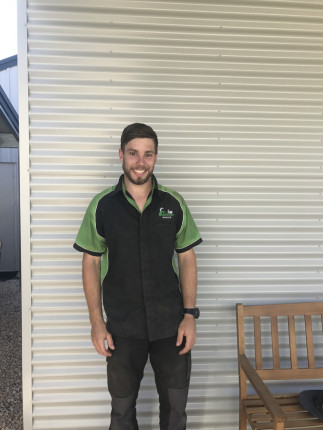 Lee Grummisch
Lee came into the family business 7 years ago. He is an integral part of the office team heading up the ordering proccess. Lee's interests include coffee, camping and 4wd'ing. Lee also worked with our building crew for some time, giving him a great understanding on how to build our sheds.
Kyle Grummisch
Kyle has been with the team for over a year. He helps getting your materials unloaded in our yard and delivered to your site. Kyle's interests include hunting, camping and playing squash.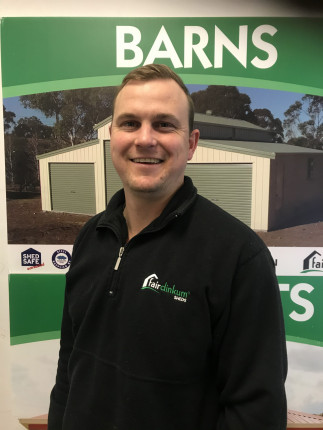 Tim Wallace
Tim joined the team 4 years ago and is the man to talk to at our Sale store. His wealth of knowledge is second to none and can help you design the right shed to suit your needs. His hobbies include camping, fishing, home reno's and gardening. Come see Tim at the Sale office for a quote today.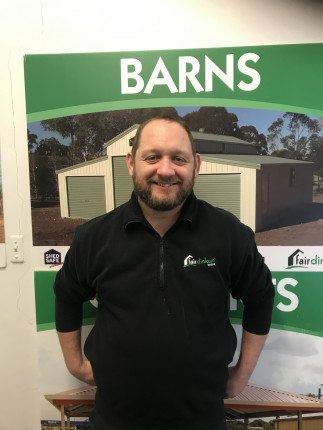 Lee Marchant
Lee participates in a number of community organisations, enjoys motorcycle rides, specialty coffee and firing up his smoker to enjoy some meat. Come and see Lee and he can give you a quote and handle your shed permit.